Latest update October 3, 2021
Step by step construction process.
Congratulations and thanks lot for having decided that ThaiLanna Home will build your new home for you! An agreement has been made including the design and style of your home. And you have a suitable plot of land.


Step 1: Pre-construction
We will provide you within 3 weeks with a full set of Architectural drawings. This set of drawings -signed by a Licensed Thai Engineer- is required to apply for a Building Permit at the Sub-District Office (Oh Poh Toh).
This is only a formality here and usually in a few days that Permit will be issued.
Step 2: Working in our Phrae factory
Actually, already during step 1 we prepare in Phrae the wood for your new home.


After that we mark the place of the wooden columns on the ground and erect them.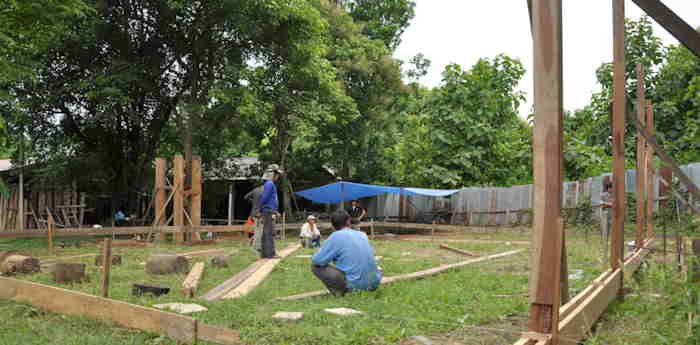 We continue to make the rough structure from the main floor in Phrae, see below picture.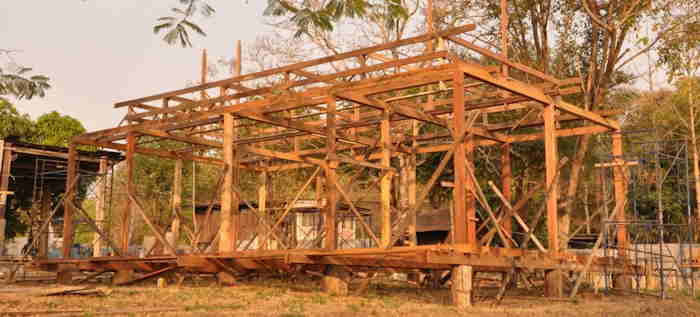 Step 3: Foundation at your land
During our work in Phrae we sent a team to your land to make the foundations for the house.
Excavation is done, and the footings (concrete slabs to support the foundation walls) are formed and poured. Water, electricity and cable services may be brought in at this time.
Under the concrete floor we make a sprinkler-system to be used for spraying from time to time an insect control liquid. After that concrete slabs and concrete topping will be placed. The concrete base for your house is finished now and the concrete can harden.
See below pictures.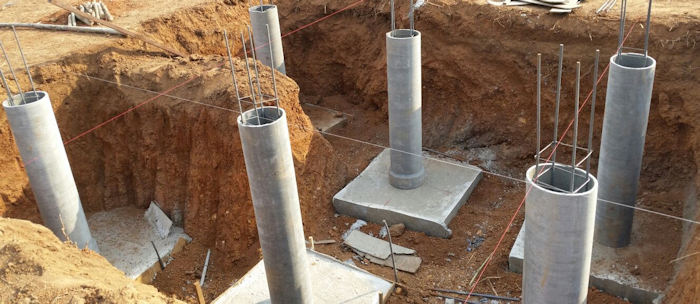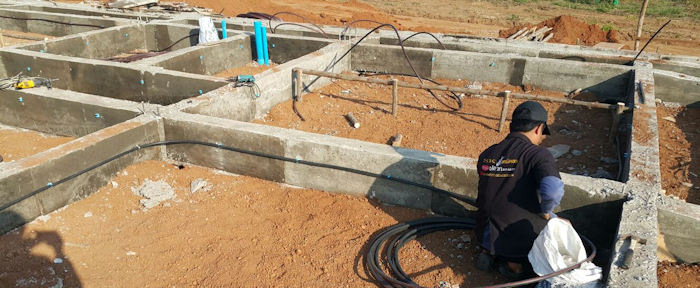 Step 4: Finish complete structure in Phrae factory
During the foundation-job our carpenters in Phrae continue to make the structure of your new home, see below pictures.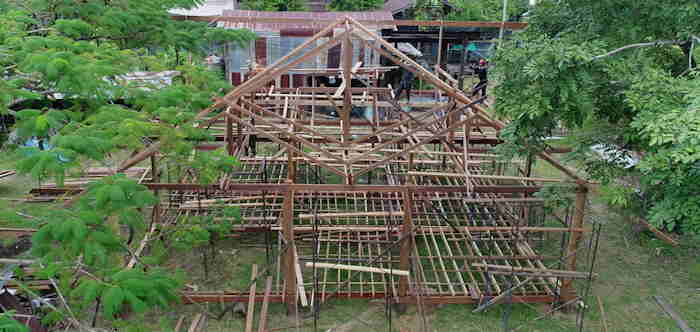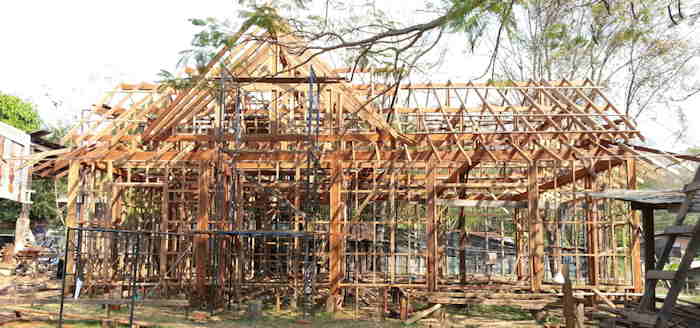 We are now ready with making the structure of your house and will disassemble the structure and mark all the parts in order that we can build it later up again on the foundation made at your land. All will now be transported to there.
Step 5: Place the house on your plot of land
The carpenters will load and unload the trucks now and the final construction can start now. There will be a ceremony when the first columns will be erected as be believe in Thailand that this will bless the house and the owners will enjoy their stay in their new home.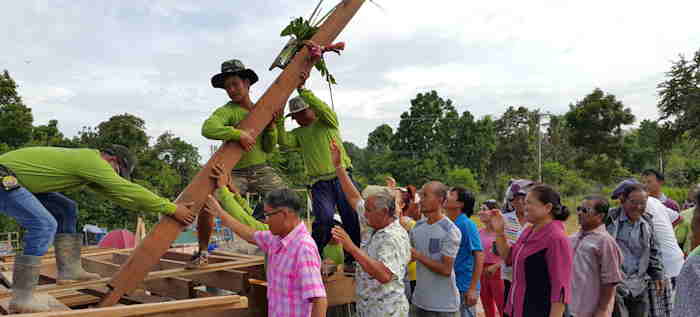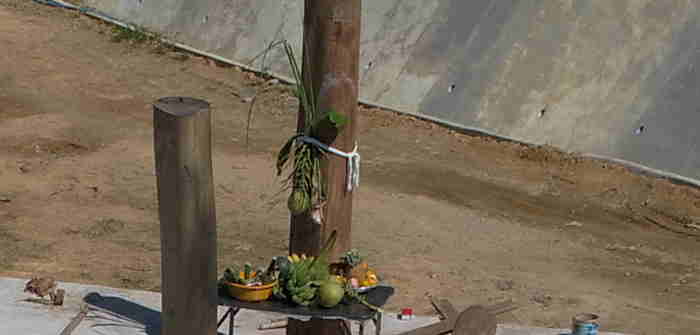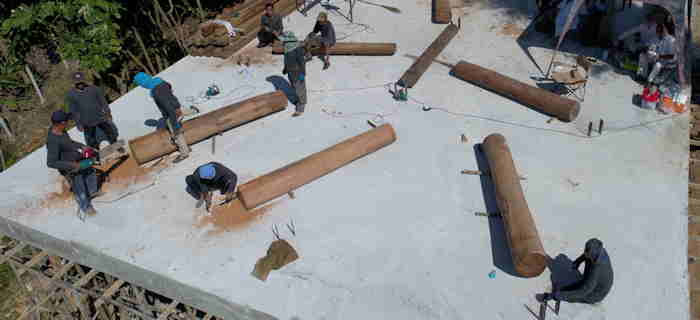 As soon as the structure has been assembled the roof-tiles are placed, this will protect against the heat of the sun and rain during the remaining time of the construction.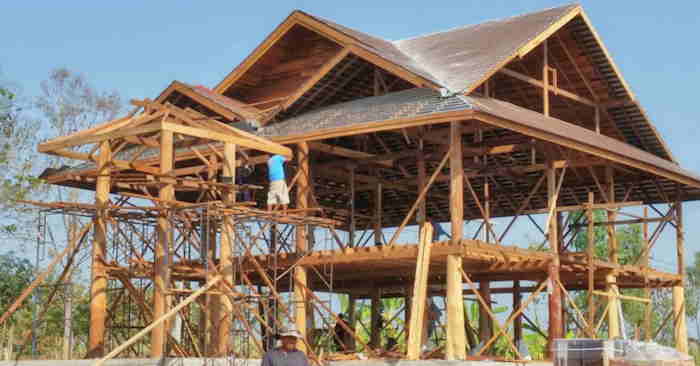 Step 6: Completing your house
A week or 6 later the house is finished, complete with sanitary and tiled bathrooms, for which you can choose the tiles and sanitary.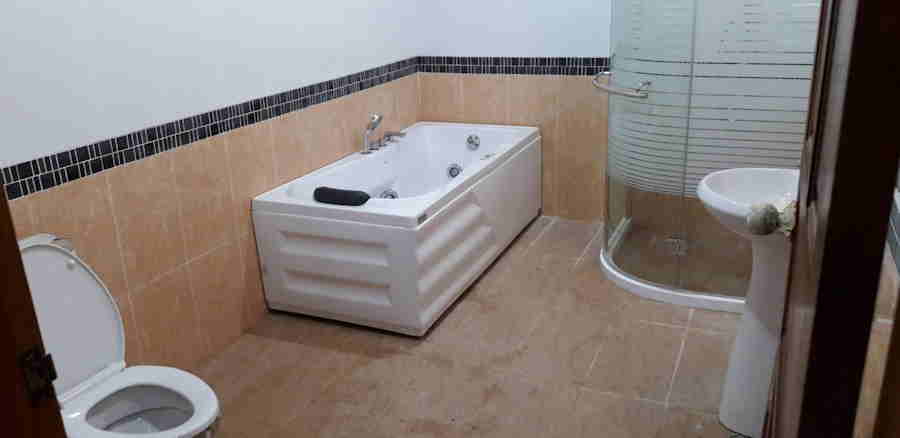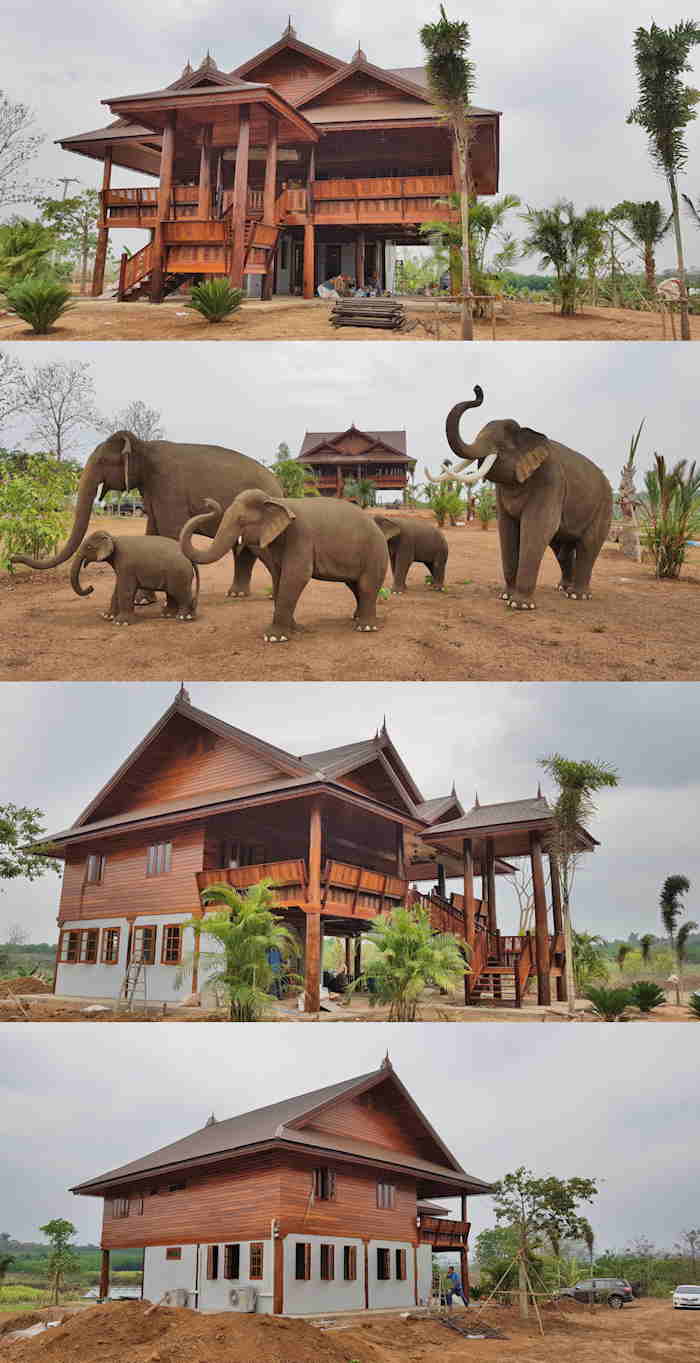 Your new home is ready to move in!
© 2004-2018 ThaiLanna Home Co., Ltd. Chiang Mai - Phrae, Thailand. All rights reserved.